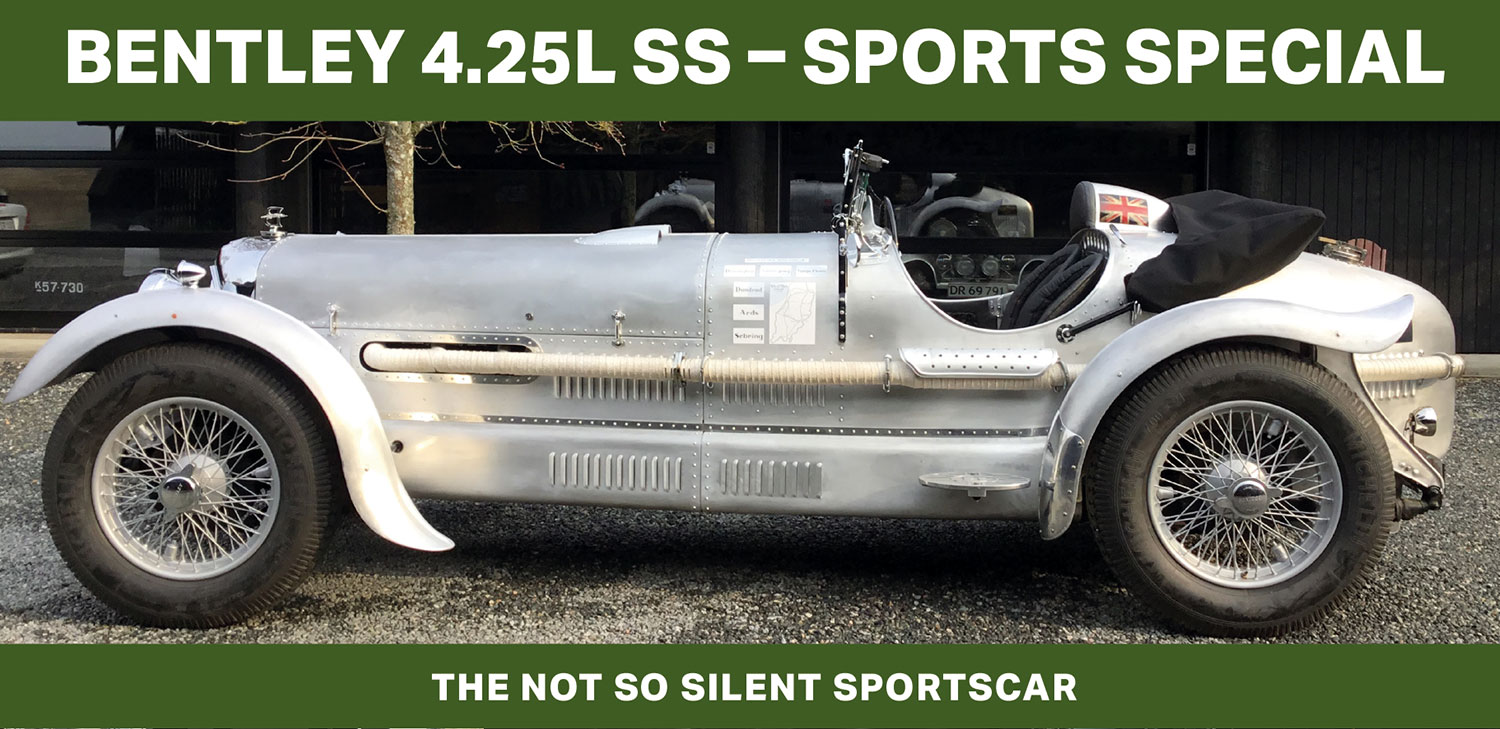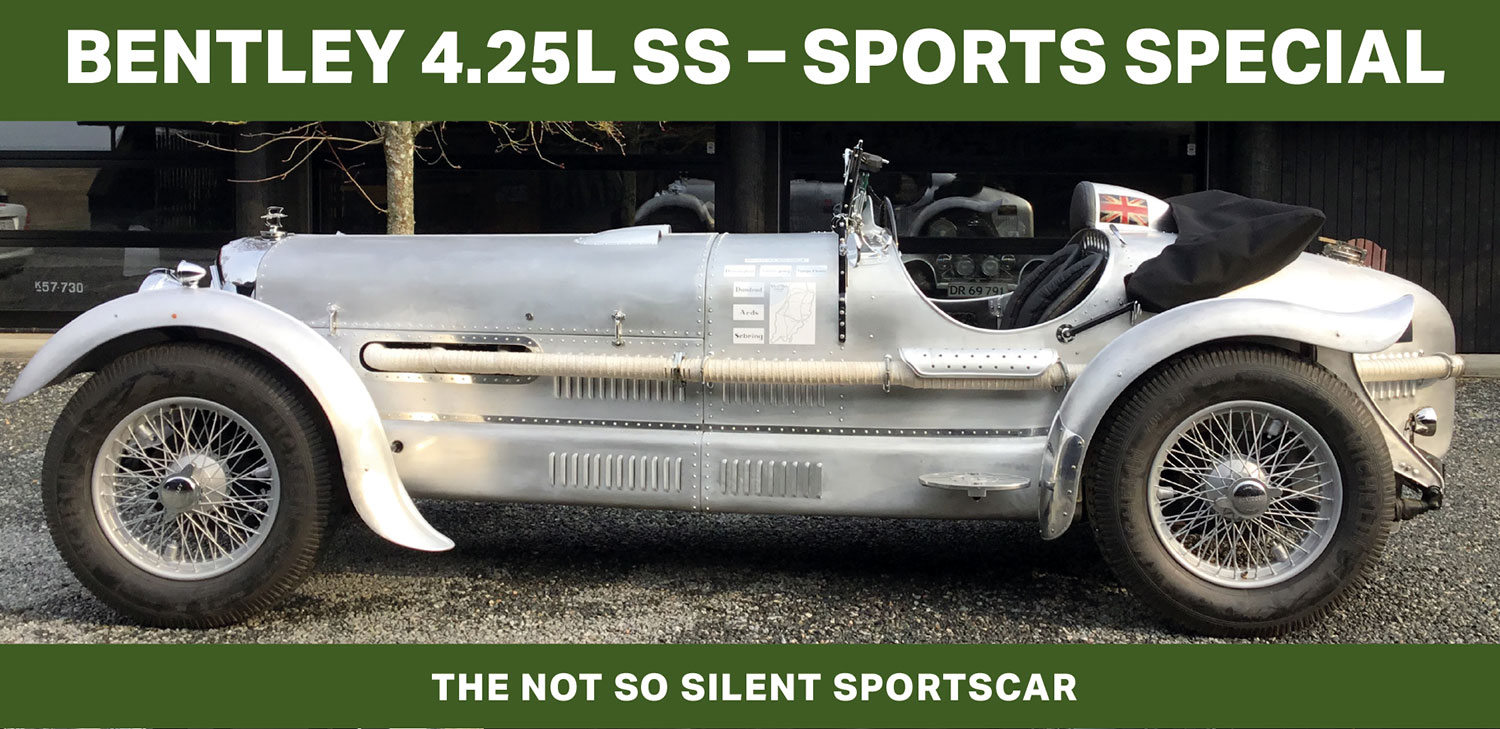 Back in 1937 this DERBY built BENTLEY – chassis number B 134 JD – was delivered to the first owner Mr. Thornton as a Thrupp an Maberley Sports Saloon.
Mr. Thornton kept the car until 1969 when it was given to his most trusted employee as an custodian who looked after the car until 2016, but never drove it.
In 2016 the car was bought by its present owner, who put this thirties period 2 – seater sports / racing body on it, and at the same time checked all the matching mechanical components to find out they were all very well working after only 59.000 miles.
Even the leather gaiters on the springs are original.
The steering – wheel and pedals was moved backwards, as was the gear change from its sidewards position to give this pleasant lines and proportions.
Full weather protection was made for the car, with easy use and removing of the soft top – should that be wanted!
The 2 – seater light aluminium body meant also a huge weight saving for even better acceleration.
Some period comments on the Derby built BENTLEYS from the thirties:
" To come down to facts, the BENTLEY is very fast, and has more than excellent acceleration, but these are the merits of several other makes of cars, though one doubts if any other does it quite as good as the BENTLEY.
The BENTLEY stands out in the way it does its speed, its road holding, its cornering, its braking, its pleasant stance – each would not be so good without the other.
It is in these aspects, that the BENTLEY excels almost anything else."
" A SMILE – A MILE "
Ready to SHOW, GO AND ENJOY!
THIS BENTLEY PUSHES ALL THE RIGT BUTTONS !
RENDEVEUX WHITH HISTORY.
The car can be delivered in your choosen colour !
POA